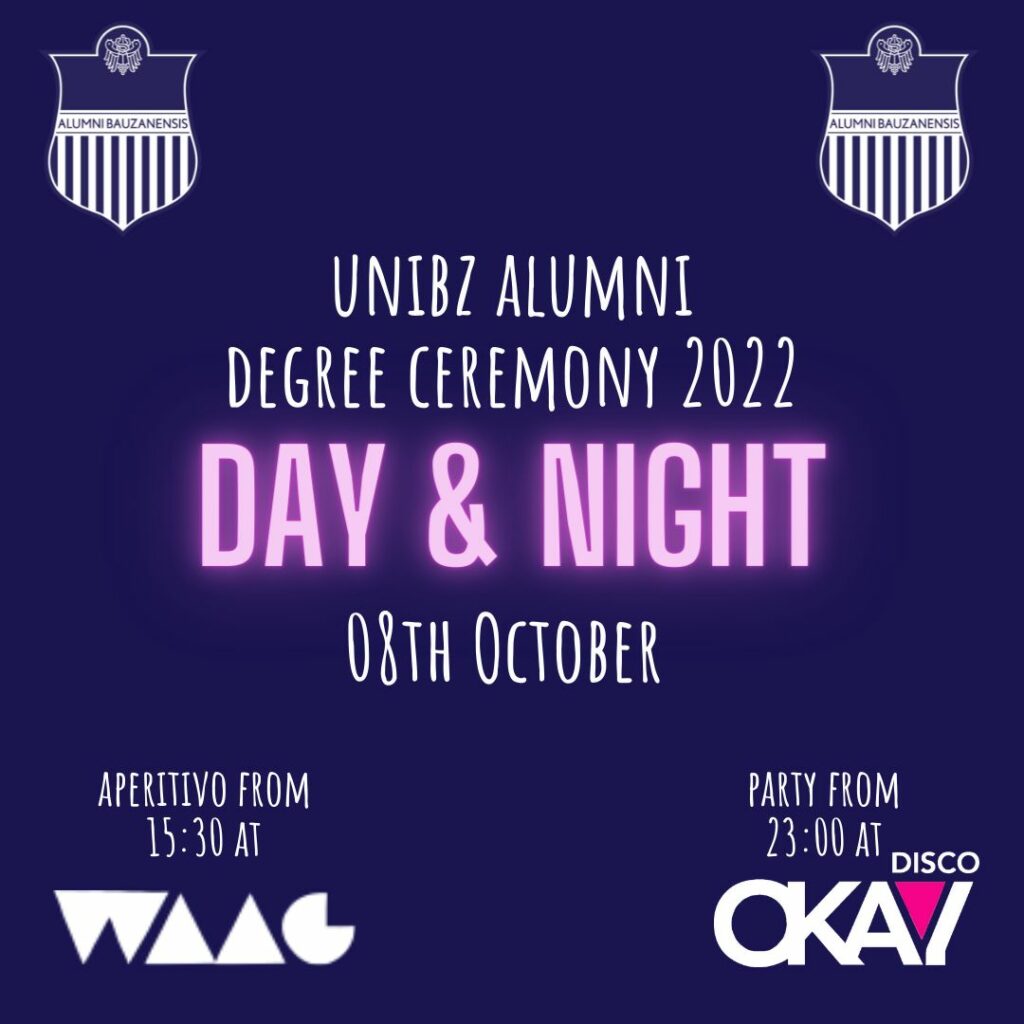 Congratulations #unibz#students you did it!

Welcome to the #alumni#club !
This Saturday 8th October 2022 we'll celebrate you with a special programme:
1) Degree Ceremony @ Waltherplatz
Graduated students will receive their diploma and throw up their hats for this achievement!

– 14:00: first batch of graduates (Faculty of Economics)
– 16:00: second batch of graduates (Faculties of Science and Technology, Design and Art, Computer Science)
2) Diploma Aperitivo @ WAAG
(waaghaus.eu) (piazza del Grano, 2m away from the ceremony)
– From 15:30 onwards we wait for you to enjoy graduate life, have a drink, fingerfood and a nice networking moment with your friends! Student prices on a selection of drinks for all graduates (get your wristband after the ceremony ends!)
3) Party Night @ Disco Okay
(facebook.com/discookay – instagram.com/disco_okay/ )
What place better than this to celebrate like in the good old student times?
– From 23:00 the doors of the disco open again for you! Entry 10€ with 1 drink included, sign up on the list: LINK https://forms.office.com/r/50EFjePqa6 (admission guaranteed until 01:00AM or the capacity runs out). Reduced prices on a selection of drinks and bottles (only with your graduation wristband, don't miss it!)
We look forward to meeting & celebrating with you!

Your unibz alumni club board
Stay in touch with us: